查詢電話: 2151-2551 或致電/Whatapp: 6808-8808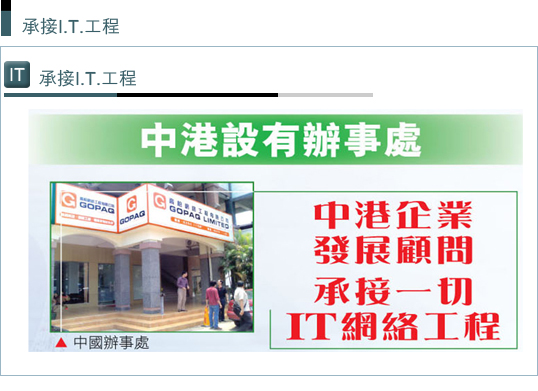 Established in 1999, Manfort Technology Service Center offers a wide range of professional services on Information Technology and Internet solutions for our valuable customers of all sizes, all industrial sectors. With a view to helping the modern businesses to enhance the competitiveness, our well-experienced professionals, from both information technology field and business development field, will definitely provide our customers the most cost-effective way to develop their IT solutions.

The subsequent success achieved by Manfort Technology Service Center in developing total IT solutions has resulted in elevating the company to new levels of excellence. Our successful story not only help us to gain the trust of hundreds of leading companies and organizations in various fields, but also help us to be recognized by IBM as one of the fastest growing companies amongst her Business Partners. But that is not the destination, our continuous growth was further recognized by PCCW, HP, Microsoft and many other Vendors that appointed us as their Authorized Reseller.

Manfort Technology Service Center provides a vast array of personal computers, peripherals and software products being a dealer, re-seller and business partner for major brands of computer hardware and software, peripherals, and networking products. In additions, we also provide equipment maintenance services; computer-training services, Internet and Intranet total solutions, IT project management and consultations. To ensure the success of our customers' operations, we take seriously the responsibility of providing integrated IT solutions that effectively deal with the ever increasing complexity typifying today end-user environment.

We are the Business Partner of the following big brands:
Microsoft Certified Solution Specialist

HP Business Partner

IBM Business Partner

Cisco Product Reseller

3Com Bronze Partner

Epson Authorized Reseller

Sun Microsystems

Genuine Intel Dealer

Year 2000, the beginning of a new century, which the development of Internet commerce and the invention of advanced technologies are far beyond our imaginations. Thus the rapid implementation of new technologies can clearly differentiate your company from your competitors. We believe that your success and growth are also our success and growth, so we do care what you care. Our vision is to serve our clients all beyond their expectations.